List of products by brand CA' VAGAN
An ancient business philosophy that began in 1964, when the Romanelli family, founder of the group, opened the first hand-crafted cashmere knitwear workshop of the highest level. The passion, experience, attention to the shapes and details of its collections, today leads the company to be recognized on the market as a leader in the production of cashmere knitwear. Ca'VAGAN is now present with two monobrand and 340 multibrand stores across Europe.
Ca'VAGAN, selects only the best of cashmere. In particular, the goat hair used to make our shirts, have a diameter of less than or equal to 15.5 microns: the human hair measures 75 microns for example.
Ca'VAGAN uses wool hairs that have a length greater than or equal to 56 mm (i.e. really very long) which allow weaving thin and very resistant threads.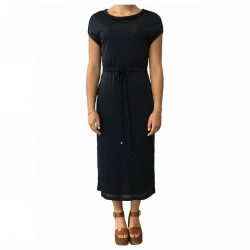 Regular price
€154.92
-30%
Price
€108.44